Wild and Young
My name is Buttercup, and I am a wild mustang.  Around 8 months old I was rounded up and taken away from my beloved family.  I felt very alone and was moved from place to place because every where I went the people were afraid of me.  I am a good girl and I would never hurt anyone.
The people would never let me out of my stall, they were afraid I would run away and maybe just maybe they were right.  My whole life I had never been locked up, I was always free, and now I could not even see the trees or the grass.  I was so sad.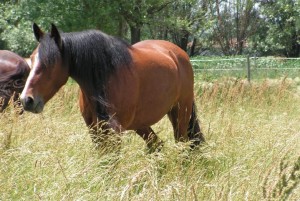 One day the people took me to a man who promised he could ride me in 30 days.  He was very mean to me and tied a rope around my leg and left it there until it was infected.
Eventually the people came back to see how I was and saw how sick I was, I was crazy with pain.  Some how The Healing Barn heard I was in trouble and called the people.  The people had given up on me and decided I was a lost cause.  The Healing Barn had the people bring me to them.
Something felt right when I arrived to The Healing Barn, I wasn't afraid of this family like the others.  The family there was very kind to me and let me be free and safe in their arena with 3 other big, big horses.  I felt very safe finally and my spirit began to heal.
My best friend is Molly, and boy is she great.  She is getting older now and it is my job to make sure she is taken care of.  I don't mind though, I will stand by her side as long as she needs me.  I have a very handsome boyfriend at the barn, his name is Balou.  Sometimes when Molly isn't watching we scratch each others backs.  Ooooo, I do love that!
Update – While Molly has since passed away to old age, Buttercup is doing wonderfully.  She missed Molly at first, but I think she knew Molly was tired and it was her time.
Buttercup really enjoys when the kids come out on Saturday mornings, they talk to her and feed her snacks!  While we will never be able to ride Buttercup she is a wonderful presence in our barn and makes a very unique connection with autistic and troubled kids.
You can help support Buttercup and her daily needs with a sponsorship!  Sponsorships help fund our rescues needs and allow us to continue rescuing other horses in need.  See our Rescues tab for sponsorships!