The Healing Barn Rescue & Rehabilitation Services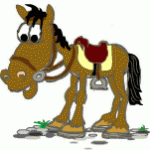 Equine Rescue & Rehabilitation – Specializing in equine mental, physical and behavioral issues.  The Healing Barn implements natural approaches in our rehab program.
Rehabilitation/Healing Stalls – Starting at $450 per month
All Natural Healing Alternatives – Offering Digital Thermal Imaging, Hilton Herbs Herbal Mixes, Reiki, T-Touch and TLC
Boarding Stalls – Basic board $350 per month includes daily turnout, daily stall cleaning, feed, and 24 hour on site management.  Additional fees include farrier, veterinarian, deworming and dentistry work.
Leasing – Monthly equine lease $300 per month.  We do have a few horses available for lease for a low monthly fee and we take care of all additional costs like farrier, vet, deworming and supplements.
Indoor Riding Facilities – available for riding to barn members all week 9am – 9pm.  We do use our indoor arena for turnout when weather is less than ideal to ensure everyone has a chance to stretch their legs every day!
Training – Ground work, starting and finishing available.  Our trainers are University of Findlay graduates.