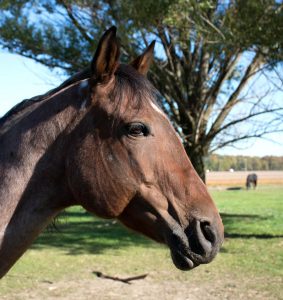 MEET ROCKY
Rocky has been at The Healing Barn with us since 2015. An incredible show horse at one time and a show stopper to look at, Rocky had a very sad side to his show winning days. Unfortunately Rocky was severely beaten when he was a show horse.
The Healing Barn will be Rocky's forever home. Although his wounds are not visible to the eye, this boy has a lot of anxiety and fear when it comes to be ridden or worked. He does however love to play hard with the other geldings in the herd, being brushed and hand walked by our volunteers. Aside from a multi-vitamin and mineral Rocky is a fairly easy keeper!
Rocky's monthly care is typically right around $300.
Simply click ADD TO CART if you'd like to sponsor Rocky and help with his care today!!! Donations for each horse can be made in $10 increments.