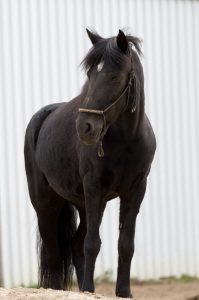 Donations, sponsorships and support from the community and grants is what allows us to continue to help equine friends in need. Supply donations like buckets, brushes, blankets, etc. are also welcome! Our supporters and people like you are what make our efforts possible. Please know every little bit helps and You Are Making A Difference!!
100% off all donations to The Healing Barn are used directly for our rescues. Our donations and grant funds are specifically used for veterinary bills, supplements, farrier work, bedding, feed and any extra needs our rescues may need.
Because we have a handful of horses that require extensive treatments and supplements every month it is important and vital for us to except donations to help support those rescues' needs. Jack is a perfect example of this. Jack was a yearling with a spinal cord injury when he arrived at The Healing Barn, he has become the personality of our barn! Jack can have bad days where he is more unstable than others, but he manages and can run with the best of them on other days!
Thank you again for your consideration to donate to our cause, any monetary or supply donation is greatly appreciated!
The Healing Barn is a 501c3 non-profit organization. When making a donation to our facility please include your mailing address, this way we can mail you our tax id number allowing you to deduct the donation on taxes.
WAYS YOU CAN HELP:
To donate directly to our rescue please click HERE!

You can purchase our 2022 Rescue Calendar, Notecard bundle or Rescue Themed Cloth Mask HERE!
You can contribute a donation to any of our rescues specifically HERE!