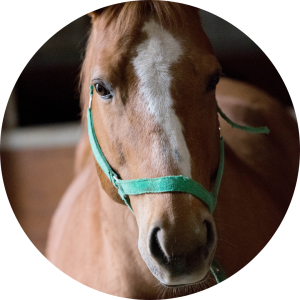 MEET JACK aka BABY JACK
This is Baby Jack!!! Yes he was a baby when he came and his fun loving personality has allowed the name, BABY JACK to stick!
Baby Jack came to us when he was just a little over a year old with a spinal cord injury. At the time of his arrival he could hardly stand or move on his own. After much TLC and attention we have helped this boy come full circle! He is definitely not rideable and he has bad days with his balance, but he is happy, thriving and the LIFE OF OUR BARN! You can be sure he will greet you when you enter the barn.
To help keep Jack healthy and happy he is on supplements daily, chiropractic care monthly or as needed and also undergoes acupuncture monthly. The combination of these treatments has helped Jack heal and live a great life.  Because of Jack's special needs and additional therapies his monthly care is $500.

Simply click ADD TO CART if you'd like to sponsor Baby Jack and help with his care today!!! Donations for each horse can be made in $10 increments.